11 Jul

Choose a Local Window Treatment Company over Online Shopping

Technology is dramatically changing shopping experiences worldwide. Everything from groceries and clothes, to furniture and décor, can be purchased online with a few strokes to the keyboard. With everything virtually at our fingertips, many turn to online shopping for a variety of things, even window treatments.

When it comes to shopping for and installing window treatments, an in person and one-on-one experience with a window treatment expert is highly recommended for the following reasons: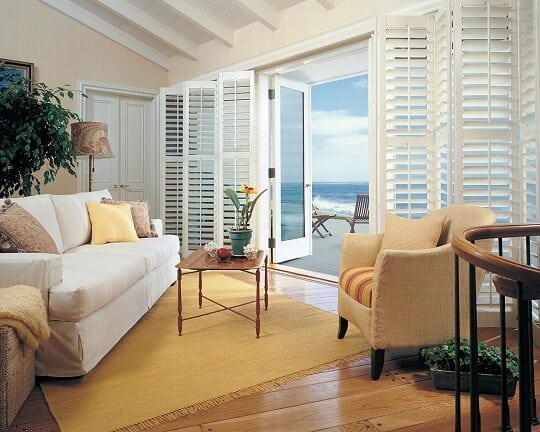 1. Free Consultation



What sounds more risk-free than a free consultation? When shopping online, sure you can see different colors and fabric options, but photos can only do so much justice for a product. With a free in-person consultation, you can view various fabrics, hardware, and window treatments at a local showroom. Prefer for the professional to come to you? That's fine too! Companies like Shades By Design can bring the showroom to your home or office.
With an in-person consultation, there is no guessing or crossing your fingers hoping the product you receive is exactly what you saw online or if it actually blends well with your décor.
2. Free Professional Measurement and Design
When shopping online, you will need to provide your own measurements. And although using a tap measure is fairly simple, there is always room for error. Sit back, relax, and let a professional take the measurements for you. Let them get into the corners or high on the ladders to make sure your measurements are precise.
3. Professional Installation
So, you've ordered online and received your window treatment in a matter of days. That's GREAT! You now have the option to install them yourself or hire a professional from a general labor site such as Thumbtack®  or Home Advisor®.
DIY may be the new rave these days, but when it comes to window treatments, it's not as easy as you think and hiring a general contractor doesn't guarantee professional results or warranties if something were to go wrong.
Opting for a window treatment expert such as Shades By Design offers peace of mind as all installers are trained and certified.
4. Better Manufacturer Warranties
Since shopping online are purchases made from a massed produced manufacturing company rather than a professional and certified dealer, warranties are usually limited and cover a shorter range of time.
5. Client Satisfaction
A professional and local window treatment company puts the client's satisfaction above all else, after all, you've invited them into your space and trusted their professional expertise! When ordering online you are just a number, but to a local professional, you are a priority.
Are you ready to create a stunning and functional window treatment design for your residential or commercial space? Contact Shades By Design today to schedule your FREE in-showroom or on-site consultation