01 Feb

How to Properly Clean your Custom Blinds

Cleaning our blinds and shades are sometimes the last thing you think about when it comes to our "to-do" lists, but is very important to maintain the quality and look of your window treatment. Here are a few tips on how to properly clean your interior shades and blind, that you can do at least once a month for best results.
Wood Blinds
When it comes to natural material, you want to be careful with the products and methods you use to avoid warping and discoloration.
When cleaning your Wood Blinds:
Cleaning Your Wood blinds –  DO
Use a dry feather duster, duster cloth, microfiber cloth, or dusting mitt.
Gently wipe across the slats.
Tilt slats individually at a 45-degree angle in one direction to clean, then in the other direction to ensure you have cleaned each slat thoroughly
Use a vacuum with a brush attachment
Cleaning Your Wood blinds –  DO NOT –
Do Not use water on your wood blinds. Even though most are sealed, water can still have the opportunity to penetrate the seal and cause warping of the wood or other negative effects
Do Not tug too harshly on the blinds or slats to clean in between.
Dot Not use harsh chemical solvents to clean your wood blinds. You can use a gentle wood cleaner if you would like such as Pledge®, but we recommend using that as a last resort if you have stubborn dirt that dry dusting cannot remove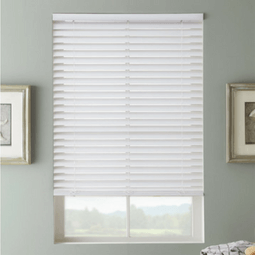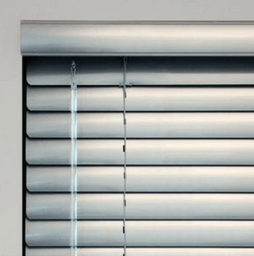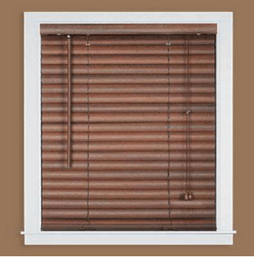 Faux Wood, Aluminum, and Vinyl Blinds
Faux wood, aluminum, and vinyl blinds allow a bit more leniency when it comes to cleaning, as the material is not too delicate.
When cleaning blinds of this material:
DO –
Use cold to lukewarm water and gentle detergent
Use a dry duster, microfiber cloth, or lint-free rag to clean off dust
Use a vacuum with brush attachment on low suction
Let air dry or gently blow dry
DO NOT –
Do Not Use rough materials to clean your blinds. This includes billow pads, brushes, or the rough side of a sponge.
Do Not pull on blinds too hard to get in between slats
Who knew cleaning your blinds could be so simple and with just a few minutes per month, you can keep your window treatments looking brand new.
For more information on how to clean your window treatments, or for other educational articles, please subscribe to our blog and mailing lists for updates.
Looking for new window treatments? We can help! Contact us today for your FREE on-site consultation.